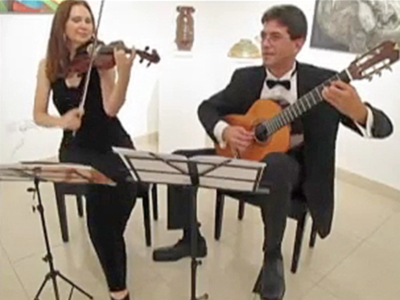 The Duo is based in Dubai.
These talented and highly professional musicians cover classical and popular international repertoire.
Make your most important day
a pleasant and unforgettable moment, relaxing to a tender sound of the violin and the emotive tremor of the guitar chords!
---
---
If you are keen about Duo / Trio options,
This guitarist is also available as a Duo with flutist or other violinist and as a Trio (flute, violin, guitar).
Feel free to contact us!
Request for arrangement or ask any questions. We are flexible with our customers and will try to arrange the best offer for your lounge, hotel, restaurant or a private event.